50 BEST WEBSITE AND APPS FOR ONLINE e-LEARNING SKILLS
This is the list of 50 BEST WEBSITE AND APPS FOR ONLINE e-LEARNING SKILLS . We as a country are transitioning to a new phase in the domain of skills and education, where online learning and digital tools are enabling us to have continuity in learning without a break. In this article you can know about 50 most valuable, trusted website and apps for free or paid educational, and professional portals.
You can read more-A TO Z POWERFUL POSITIVE THINKING IDEAS
This provides access to the best teaching-learning resources. Any learner can make use of this platform free of cost without any registration. SWAYAM (meaning 'Self') is a Sanskrit acronym that stands for "Study Webs of Active-Learning for Young Aspiring Minds" is an Indian Massive open online course (MOOC) platform. Now Ministry of Education), Government of India under Digital India to give a coordinated stage and free entry to web courses, covering all advanced education, High School and skill sector courses. It was launched on 9th July 2017 by Honorable President of India.
This website hosts learning material of the "SWAYAM" UG and PG (Non-Technology) archived courses. UG / PG MOOCS hosts learning materials of the SWAYAM-UG and PG (Non- Technology) archived courses-

e-PG Pathshala hosts high quality, curriculum-based, interactive e-content containing 23,000 modules (e-text and video) in 70 Post Graduate disciplines of social sciences, arts, fine arts and humanities, natural & mathematical sciences.
e-Contents in 87 undergraduate courses with about 24,110 e-content modules are available in the CEC website. E-Courseware Content Developed by CEC on 87 UG- Subjects under MHRD NME-ICT Project
Art, Culture, Language and Literature
Social Sciences
Management and other Professional Courses
Natural and Applied Sciences/Engineering/Medical Sciences

Swayamprabha is a group of 32 DTH channels providing high quality educational curriculum based course contents covering diverse disciplines such as arts, science, commerce, performing arts, social sciences and humanities subjects, engineering, technology, law, medicine, agriculture etc. to all teachers, students and citizens across the country interested in lifelong learning.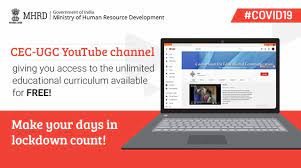 The CEC – UGC YouTube channel provides access to unlimited educational curriculum based lectures absolutely free.
The National Digital library of India is a project under Ministry of human resource development The Government of India. The objective is to collect and collate metadata and provide full text index from several national and international digital libraries, as well as other relevant sources.
50 BEST COMPANIES WEBSITE AND APPS FOR ONLINE LEARNING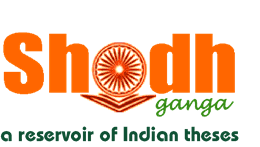 This is a digital repository platform of 2,60,000 Indian Electronic. The UGC Notification (Minimum Standards & Procedure for Award of M.Phil. / Ph.D Degree, Regulation, 2009 Amendment made on 2016) dated 5th May 2016 mandates submission of electronic version of theses and dissertations by the researchers in universities with an aim to facilitate open access to Indian theses and dissertations to the academic community world-wide.
Welcome to e–ShodhSindhu: Consortium for Centrally Funded Technical Institutions in INDIA. An Initiative by Ministry of Education, Govt of India. Read More Online e-Resources Requisition System.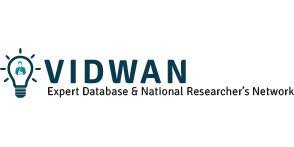 VIDWAN is the premier database of profiles of scientists / researchers and other faculty members working at leading academic institutions and other R & D organisation involved in teaching and research in India. It provides important information about expert's background, contact address, experience, scholarly publications, skills and accomplishments, researcher identity, etc.
50 BEST WEBSITE AND APPS FOR ONLINE e-LEARNING SKILLS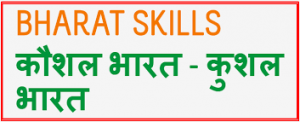 ITI Students & Trainers Learning Portal. Bharat Skills, a Central Repository for skills which provide NSQF curriculum, course material, videos, question banks…!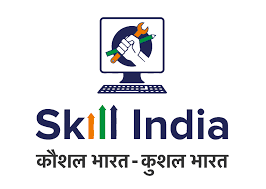 Skilling yourself on the go with eSkill India an online skilling initiative from National Skill Development Corporation (NSDC) under the aegis of Ministry of Skill India.
Established in 1988, NASSCOM is a non-profit organisation. Future skills portal is a portal where students can learn the skills of the future. The National Association of Software and Service Companies is an Indian non-governmental trade association and advocacy group focused mainly on Information Technology and Business Process Outsourcing industry.
With ever-evolving technology, new job roles emerge which require newer skills to perform a task and make a difference in the world of work. IBM SkillsBuild connects adult learners with a curated path of job-focused learning, supported by organizations that address their specific needs.
And here is next one more platform for learn is-
TCS ion is a digital portal that offers several courses spread across various fields.
National Programme on Technology Enhanced Learning
NPTEL portal is coordinated majorly by IIT Madras along with other IITs.
National Teacher Platform (NTP) branded as "Diksha" is built to host Open Educational Resources (OER) and tools for Teachers in Schools, Teacher Educators in Teacher Education Institutes.
An American massive open online course provider aimed at professional adults and students. It was founded in May 2010 by Eren Bali, Gagan Biyani, and Oktay Caglar.
Sololearn
This is a complete one-stop solution for those who love to code. You are in good company. Over 35,000,000 learners all over the world use our apps on all types of devices.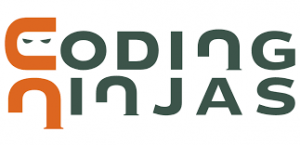 Their mission is to continuously innovate the best ways to train the next generation of developers and to transform the way tech education is delivered. Coding Ninjas. ‍ Code to Excel ‍ Job-Ready Career & Training Courses🖥️ Webinars Mock Interviews Placement support.
BEST ONLINE COURSES FOR STUDENTS AND LEARN PROFESSIONAL SKILLS

This is a platform for those who want to upgrade their skills in any phase of their career. Jigsaw Academy is the best data science institute in India that offers various courses in analytics to change the course of your career.
Education apps for Language Learning/Other Skills
Learn English with fun mini-lessons that feel like games! Use the free app every day to quickly improve your spoken English.
With Duolingo, you'll improve your English — and have fun. Short lessons help you practice speaking, reading, listening, and writing to improve your vocabulary and pronunciation of English. Start with basic phrases and sentences, and learn new words daily.
Duolingo is changing the way people learn languages around the world; and it's free, for real., fun! 34 hours of Duolingo are equivalent to a semester of university-level education.
This is one of the well funded and well-managed startup which has the motto to make learning fun for students, it's an Indian multinational educational technology company, headquartered in Bangalore, India. It was founded in 2011 by Byju Raveendran and Divya Gokulnath; and it is the world's most valuable education technology company.
my CBSE guide
This education app has all the features a CBSE student will need. 
This is India's one of the largest tutoring companies started by three IIT an friends, which helps the student to learn online by providing them with some of the best-curated teachers.
BHARAT KA ONLINE SCHOOL Class 9th-12th & Entrance Exam Online Tuition
NCERT & Top books live solutions:- Get access to all our live and recorded structured courses in line with your exam syllabus to help you best prepare for it; with lots of e-book & handwritten notes, 100% free:- 1000's of e-books and handwritten notes prepared by expert faculties in local languages to boost your exam preparation.
It is an education app that believes in making learning more personalized for students.
Toppr makes learning effective for you. Prepare for JEE Main, NEET, JEE Advanced, CBSE and other school exams. Start your free trial today!
50 BEST WEBSITE AND APPS FOR ONLINE e-LEARNING SKILLS
This is an education app based on a very unique concept. Doubt solutions for Maths, Science, CBSE, NCERT, IIT JEE, NEET & Class 6 to 12. Click, type question to get instant video answers solved by Doubtnut team.
This education app is founded by an American Educator Salman Khan. Khan Academy is an American non-profit educational organization created in 2006 by Sal Khan, with the goal of creating a set of online tools that help educate students. The organization produces short lessons in the form of videos.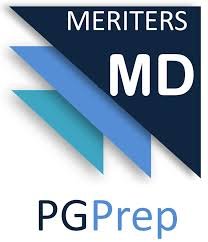 This is a wonderful app for medical preparation. India's largest website providing online video lectures for NEET PG, AIIMS, DNB and all other Post Graduate medical entrance exams.
CAclubindia
This education app is the result of the vision of a CA dropout Vivek Jain. CAclubindia is an interactive platform for Tax, Accounting and Finance Professionals, Taxpayers and Students.
The website + app platform solution is targeted for professional, commercial, and finance courses. IndigoLearn is India's First Full Stack Ed-Tech Startup that is focused solely on Finance & Accounting Domains.
Experienced Teachers Taking Quality Sessions, Preparing You For Your Dream Government Job. One Stop Destination For All Government Exam Courses And Practice Questions
It has some great educators including the first Women IPS officer of India, Kiran Bedi.
Adda 247 best Govt exam preparation website.
This is an initiative of Times Internet Group. This app has a very large community of students and mentors.
Live Courses with Study Plan-Courses designed with a day-wise study schedule; Expert Faculty-Experienced faculty who have mentored toppers and Best Practice & Study Material-Unlimited quizzes, mock tests & PDF notes.
An American massive open online course provider founded in 2012 by Stanford University computer science professors Andrew Ng and Daphne Koller.
Simplilearn
 Linkedin has considered this company as the worlds' 8th most influential brand. There is no doubt that this is one of the best learning apps in India.
Why learn with Google- The majority of the courses are free, and approved by industry experts, top entrepreneurs, and some of the world's leading employers.
Founded in 2008 by educator and entrepreneur Paul Dunne, Digital Skills Global partners with universities in delivering digital industry-linked higher education & training programs.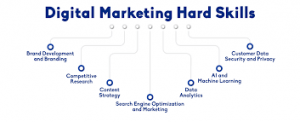 Through Class Central, you can find courses; review courses you've taken (and read other people's reviews); follow universities, subjects, and courses to receive personalized updates.
Grow with Google offers free training and tools to help you grow your skills, career, or business. Explore programs and register for an in-person workshop.
Dexler Education
Established in 2001, Dexler Education started with the core objective of developing eLearning solutions for enterprise businesses.
The company majorly deals with digitizing education and education consulting. Dexler helps learners and organizations discover what is possible through our innovative learning solutions.

Educomp Solutions
Limited, founded in 1994 is a globally diversified education solutions provider and the largest education company in India.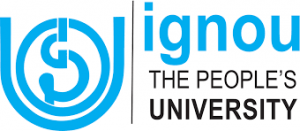 IGNOU
The Indira Gandhi National Open University (IGNOU), established by an Act of Parliament in 1985, has continuously striven to build an inclusive knowledge society through inclusive education. It has tried to increase the Gross Enrollment Ratio (GER) by offering high-quality teaching through the Open and Distance Learning (ODL) mode.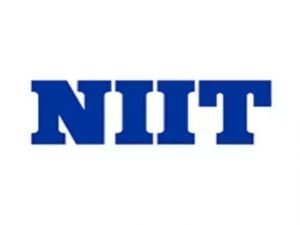 The National Institute of Information Technology is a skills and talent development corporation building a manpower pool for global industry requirements. The company was set up in 1981 to help the nascent IT industry overcome its human resource challenges.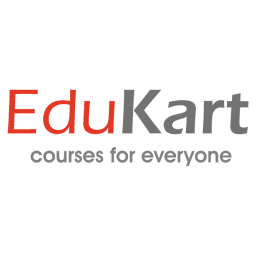 The company through various certification programs is helping students and professionals improve their skills. EduKart is an Indian higher education enrollment platform. The courses are available as distance learning and online courses.
It's headquartered in Mumbai, stands ninth among the list of top e-Learning companies in India. At Zeus Learning, we transform the way learning experiences are created. Our approach combines design thinking with agile and lean processes to shape.

It is an Edu tech startup, which is a division of Applet Learning Systems based in Delhi. Meritnation provides Live Classes, Study Material, Animated Videos, Solved sample papers, NCERT Solutions, Textbook solutions, Revision notes.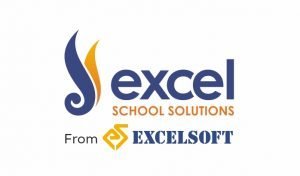 About Excelsoft. We are an educational technology company. We come to work everyday to create solutions that help resolve problems in educational publishing, school, higher and corporate education. Company Overview.
You can read:- BEST 100 FREE WEBSITES & APP LINK AVAILABLE | MAKE MONEY ONLINE
Read more about- 50 REASONS TO READ BOOKS
Read for more knowledge about-A TO Z MOBILE APPS MUST USE FOR FAST GROWTH OF BUSINESS
Must read- 10 BEST ONLINE EARNING SOURCES FOR STUDENTS IN 2021