BIBLE VERSES ABOUT SALVATION
BIBLE VERSES ABOUT SALVATION. TOP 12 QUOTES ABOUT CHARACTER
1. GOD WON'T ASK ABOUT THE COLOUR OF YOUR SKIN, HE WILL ASK ABOUT THE CONTENT OF YOUR CHARACTER.
But the LORD said to Samuel, "Do not look at his appearance or his physical stature, because I have refused him. For the LORD does not see as man sees; for man looks at the outward appearance, but the LORD looks at the heart." 1 SAMUEL 16:7
https://en.wikipedia.org/wiki/King_James_Version
2. GOD WON'T ASK WHAT YOUR JOB TITLE WAS, HE WILL ASK IF YOU PERFORMED YOUR JOB TO THE BEST OF YOUR ABILITY.
Whatever your hand finds to do, do it with all your might, for in the realm of the dead, where you are going, there is neither working nor planning nor knowledge nor wisdom. Ecclesiastes 9:10
3. GOD WON'T ASK THE SQUARE FOOTAGE OF YOUR HOUSE, HE WILL ASK HOW MANY PEOPLE YOU WELCOMED INTO YOUR HOME.
Do not forget to show hospitality to strangers, for by so doing some people have shown hospitality to angels without knowing it.
Continue to remember those in prison as if you were together with them in prison and those who are mistreated as if you yourselves were suffering. HEBREWS 13: 2,3
4. GOD WON'T ASK HOW MANY FRIENDS YOU HAD, HE WILL ASK HOW MANY PEOPLE TO WHOM YOU WERE FRIENDS.
A friend loves at all times, and a brother is born for adversity. PROVERBS 17:17
One who has unreliable friends soon comes to ruin, but there is a friend who sticks closer than a brother. PROVERBS 18:24
5. GOD WON'T ASK ME WHAT NEIGHBOURHOOD YOU LIVE IN, HE WILL ASK HOW YOU TREATED YOUR NEIGHBOUR.
JESUS SAID: 'Love your neighbor as yourself. MATTEW 22:39
6. GOD WON'T ASK WHAT KIND OF CAR YOU DRIVE, HE WILL ASK HOW MANY PEOPLE YOU DROVE WHO DIDN'T HAVE TRANSPORT. Acts 8:26-40
"But an angel of the Lord spoke to Philip. The angel said, 'Arise, and go southward along the road that goes from Jerusalem down to Gaza.'
This area is deserted.
But Philip arose and went. And behold, there was a man of Ethiopia, a eunuch of great authority under Candace, queen of the Ethiopians. He was responsible for all her treasure. He'd been to Jerusalem to worship.
Now he was returning; seated in his chariot; reading the prophet Isaiah." (Acts 8:26-28).
"The Spirit told Philip, 'Go closer, and meet this chariot.'
Philip ran to the man and heard him reading Isaiah the prophet. Philip said, 'Do you understand what you are reading?'
The man replied, 'How can I unless someone explains it to me?' He implored Philip to come up and sit with him." (Acts 8:29-31).
"Now this is the passage of Scripture the man was reading: 'He was led as a sheep to the slaughter. As a lamb before his shearer is silent, so he opened not his mouth.
In his humiliation, his judgment was taken away. Who will declare His generation? His life is taken from the earth.' " (Acts 8:32-33).
"The eunuch further replied to Philip by asking, 'Who is the prophet talking about —himself or someone else?'
Philip opened his mouth, and beginning from this Scripture, preached to him about Jesus.
As they went along the way, they came to some water.
The eunuch said, 'Look! Here is water. What prevents me from being baptized?'
[ Philip replied, 'If you believe with your whole heart you may be baptized.' The man said, 'I believe that Jesus Christ is the Son of God.' Having said that,]
He commanded the chariot to halt. Both he and Philip went down together into the water, and there Philip immersed the eunuch." (Acts 8:34-38).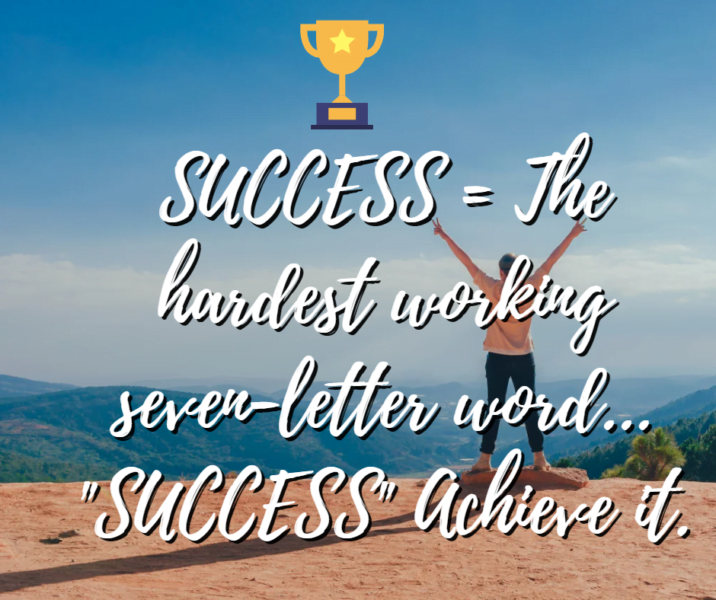 7. GOD WON'T ASK WHAT YOUR HIGHEST SALARY WAS, HE WILL ASK IF YOU COMPROMISED YOUR CHARACTER TO OBTAIN IT.
2 Corinthians 6:10, NIV: "sorrowful, yet always rejoicing; poor, yet making many rich; having nothing, and yet possessing everything."
8. GOD WON'T ASK ABOUT THE CLOTHES YOU HAD IN YOUR CLOSET, HE WILL ASK HOW MANY YOU HELPED TO CLOTH.
"And why do you worry about clothes? See how the flowers of the field grow. They do not labor or spin.
Yet I tell you that not even Solomon in all his splendor was dressed like one of these.
If that is how God clothes the grass of the field, which is here today and tomorrow is thrown into the fire, will he not much more clothe you—you of little faith?
9. GOD WON'T ASK YOU WHAT DELICACIES YOU HAD, HE WILL ASK YOU HOW MANY HUNGRY SOULS YOU FED. MATTHEW:31-39
"When the Son of Man comes in his glory, and all the angels with him, he will sit on his glorious throne.
All the nations will be gathered before him, and he will separate the people one from another as a shepherd separates the sheep from the goats.
He will put the sheep on his right and the goats on his left.
"Then the King will say to those on his right, 'Come, you who are blessed by my Father; take your inheritance, the kingdom prepared for you since the creation of the world.
For I was hungry and you gave me something to eat, I was thirsty and you gave me something to drink, I was a stranger and you invited me in, I needed clothes and you clothed me, I was sick and you looked after me, I was in prison and you came to visit me.'
"Then the righteous will answer him, 'Lord, when did we see you hungry and feed you, or thirsty and give you something to drink?
When did we see you a stranger and invite you in, or do need clothes and clothe you?
When did we see you sick or in prison and go to visit you?'
"The King will reply, 'Truly I tell you, whatever you did for one of the least of these brothers and sisters of mine, you did for me.'
"Then he will say to those on his left, 'Depart from me, you who are cursed, into the eternal fire prepared for the devil and his angels.
For I was hungry and you gave me nothing to eat, I was thirsty and you gave me nothing to drink,
I was a stranger and you did not invite me in, I needed clothes and you did not clothe me, I was sick and in prison and you did not look after me.'
"They also will answer, 'Lord, when did we see you hungry or thirsty or a stranger or needing clothes or sick or in prison, and did not help you?'
"He will reply, 'Truly I tell you, whatever you did not do for one of the least of these, you did not do for me.'
"Then they will go away to eternal punishment, but the righteous to eternal life."
10. GOD WON'T ASK YOU HOW YOU LIVED ON THE EARTH, HE WILL ASK HOW YOU TOOK CARE OF MOTHER EARTH.
BIBLE VERSE ABOUT SALVATION
A Psalm of David. PSALM 15
1. O Lord, who shall sojourn in your tent? Who shall dwell on your holy hill?
2 He who walks blamelessly and does what is right and speaks truth in his heart;
3 who does not slander with his tongue and does no evil to his neighbor, nor takes up a reproach against his friend;
4 in whose eyes a vile person is despised, but who honors those who fear the Lord; who swears to his own hurt and does not change;
5 who does not put out his money at interest and does not take a bribe against the innocent. He who does these things shall never be moved.
11. GOD WON'T ASK WHY IT TOOK YOU, YOU SO LONG TO SEEK SALVATION, HE WILL LOVINGLY TAKE YOU TO YOUR MANSION IN HEAVEN, AND NOT TO THE GATES OF HELL.
BIBLE VERSE ABOUT SALVATION
Ephesians 2:8-9 "For by grace you have been saved through faith, and that not of yourselves; it is the gift of God, not of works, lest anyone should boast."
2 Corinthians 5:21 "For He made Him who knew no sin to be sin for us, that we might become the righteousness of God in Him."
Acts 16:30-31 "Sirs, what must I do to be saved?" So they said, "Belief in the Lord Jesus Christ, and you will be saved, you and your household."
BIBLE VERSE ABOUT SALVATION
Acts 4:12
"Neither is their salvation in any other: for there is none another name under heaven given among men, whereby we must be saved."
John 5:24 "Truly, truly, I say to you, whoever hears my word and believes him who sent me has eternal life. He does not come into judgment, but has passed from death to life."
Matthew 6:9-13 "Pray then like this: "Our Father in heaven, hallowed be your name. Your kingdom comes, you will be done, on earth as it is in heaven. Give us this day our daily bread, and forgive us our debts, as we also have forgiven our debtors. And lead us not into temptation, but deliver us from evil."
Revelation 3:20
"Behold, I stand at the door and knock. If anyone hears my voice and opens the door, I will come into him and eat with him, and he with me."
Matthew 9:6-8 "But that you may know that the Son of Man has authority on earth to forgive sins"—he then said to the paralytic—"Rise, pick up your bed and go home." And he rose and went home. When the crowds saw it, they were afraid, and they glorified God, who had given such authority to men."
Romans 10:9-10 "That if you confess with your mouth, "Jesus is Lord," and believe in your heart that God raised him from the dead, you will be saved. For it is with your heart that you believe and is justified, and it is with your mouth that you confess and are saved."
Matthew 19: 25-26 "When the disciples heard this, they were greatly astonished and asked, "Who then can be saved?" Jesus looked at them and said, "With man this is impossible, but with God all things are possible."
12. GOD WON'T HAVE TO ASK HOW MANY PEOPLE YOU FORWARDED THIS TO, HE ALREADY KNOWS YOUR DECISION.
BIBLE VERSE ABOUT SALVATION
Psalm 139: 1-24 For the director of music. Of David. A psalm.
1. O LORD, you have searched me and you know me.
2. You know when I sit and when I rise; you perceive my thoughts from afar.
3. You discern my going out and my lying down; you are familiar with all my ways.
4. Before a word is on my tongue you know it completely, O LORD.
5. You hem me in–behind and before; you have laid your hand upon me.
6. Such knowledge is too wonderful for me, too lofty for me to attain.
7. Where can I go from your Spirit? Where can I flee from your presence?
8. If I go up to the heavens, you are there; if I make my bed in the depths, [1] you are there.
9. If I rise on the wings of the dawn, if I settle on the far side of the sea,
10. even there your hand will guide me, your right hand will hold me fast.
11. If I say, "Surely the darkness will hide me and the light become night around me,
"12. even the darkness will not be dark to you; the night will shine like the day, for darkness is as light to you.
13. For you created my inmost being; you knit me together in my mother's womb.
14. I praise you because I am fearfully and wonderfully made; your works are wonderful, I know that full well.
15. My frame was not hidden from you when I was made in the secret place. When I was woven together in the depths of the earth,
16. your eyes saw my unformed body. All the days ordained for me were written in your book before one of them came to be.
17. How precious to me are your thoughts, O God! How vast is the sum of them!
18. Were I to count them, they would outnumber the grains of sand. When I awake, I am still with you.
19. If only you would slay the wicked, O God! Away from me, you bloodthirsty men!
20. They speak of you with evil intent; your adversaries misuse your name.
21. Do I not hate those who hate you, O LORD, and abhor those who rise against you?
22. I have nothing but hatred for them; I count them, my enemies.
23. Search me, O God, and know my heart; test me and know my anxious thoughts.
24. See if there is any offensive way in me, and lead me in the way everlasting.