ESSENTIAL SUPER-FOODS FOR DAILY DIET
ESSENTIAL SUPER-FOODS FOR DAILY DIET. Friends, this is very informative knowledge about our Essential SUPERFOODS FOR DAILY DIET by Vestige,  Aloe Vera, Spirulina, Noni, Amla, and Vestige Colostrum and recently launched Vestige Sea Buckthorn.

ESSENTIAL SUPER-FOODS FOR DAILY DIET
The company is adjusting production schedules,
logistics of its immunity-boosting nutrition supplements, home care, and personal hygiene product range, and helping social work.
To gear up for this consumer demand,
the company is adjusting production schedules and logistics of its immunity-boosting nutrition supplements, home care, and personal care hygiene product ranges, to ramp up the supply of Vestige Immunity Boost Pack and Harvest range of home care products, respectively, to their customers.
IMPORTANCE OF IMMUNITY:

The job of the immune system is to defend the body against infectious organisms and other intruders. This occurs primarily through the actions of white blood cells. 

Without an immune system, a human being would be just as exposed to the harmful influences of pathogens or other substances from the outside environment as to changes harmful to health happening inside of the body.

The main tasks of the body's immune system are:  Neutralizing harmful substances from the environment fighting against the body's own cells that have changed due to an illness, for example, cancerous cells

 How to Immune System Work

How To Immune System Work
The Immune System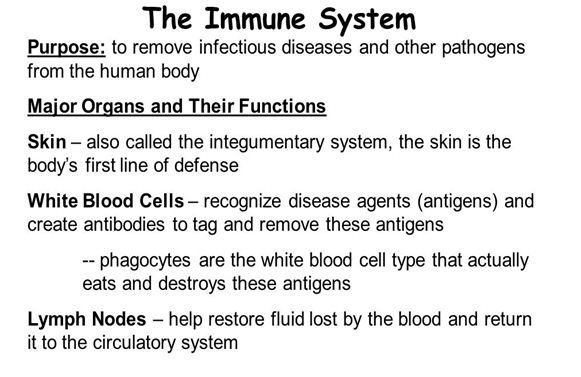 Immunity
IMMUNITY
The immune system is a complex network of cells and proteins that defends the body against infection.
Vestige Immunity Boost Pack comprises best-selling products.
Vestige Aloe Vera is the oldest medicinal plant ever known and the most applied medicinal plant worldwide
It contains a large range of vitamins – even Vitamin B12, Vitamin A, which contains B-Group vitamins, Vitamin C, Vitamin E, and folic acid
 The gel contains important ingredients including 19 of the 20 amino acids needed by the human body and seven of the eight essential ones that just cannot be made
Aloe Vera is a general tonic for the immune system, helping it to fight illness of all kinds
It encourages the bowels to move and helps with elimination if a person is constipated. And if you have diarrhea, it will help slow it down
ESSENTIAL SUPER-FOODS FOR DAILY DIET
The rich antioxidant content of Amla supports the immune system and prevent premature aging
A rich source of Vitamin C that helps fight cold and coughs naturally
It detoxifies the digestive system and GI tract
Reduces acidity by balancing pH levels and supporting healthy liver function
And It is good for the skin and Lustrous hair
ESSENTIAL SUPER-FOODS FOR DAILY DIET
This "early" milk has a nutrient profile and immunological composition that differs substantially from "mature" milk.
Research shows that colostrum can help to increase strength and endurance build lean muscle mass
Burn body fat
Boost immune function shorten recovery time and accelerate healing of injuries
ESSENTIAL SUPER-FOODS FOR DAILY DIET
Vestige  Noni
Helps to strengthen the immune system as it contains several essential vitamins and minerals
Xeronine in Noni enlarges the pores in the walls of the human cells to enable nutrients to enter the cells easily & increase the absorption of nutrients.
People suffering from respiratory problems may benefit from its consumption
Helps promote a healthy digestive system
It has a high protein concentration including all the eight essential amino acids in balanced proportion.
Potassium, Sodium, and Zinc
It is widely used as a food supplement for all age groups
These products provide the richness of essentials in the current context,
as Vitamin C delivered through Amla and respiratory support delivered through Spirulina Improves Symptoms of Allergic Rhinitis. May Be Effective Against Anemia. delivered through Noni and viral defense through Colostrum. Sea Buckthorn is well-known for its antioxidants and immunity-building properties.
Nutrition role plays an important role in strengthening and maintaining a proper immune function.
A strong immune system helps the body battle the viruses and bacteria that cause infection or disease, including COVID-19. According to a Euromonitor International report, the demand for immunity-building products in India has been steadily rising over the years; this fact is true.
20+ BEST BENEFITS OF VESTIGE PROTEIN POWDER & SUPERFOOD VESTIGE SPIRULINA
Intro Of Best Quality Herbs & Essential Oils "The Compact Pharmacy"