What Is Digital Marketing? Affiliate Marketing?
What Is Digital Marketing? What Is Affiliate Marketing? . Digital marketing refers to the advertising of brands and their products online through channels like social media, search engines, websites, and more.
What Is Affiliate Marketing?
Digital marketing allows brands and businesses to reach new audience (people) who may be interested in their services or products with traditional advertising like billboards, newspaper, magazine, flyers, etc the reach is limited but with online advertising there is no limit on reach with online advertising brands and businesses can reach new audience easily which may never be possible with traditional form of advertising.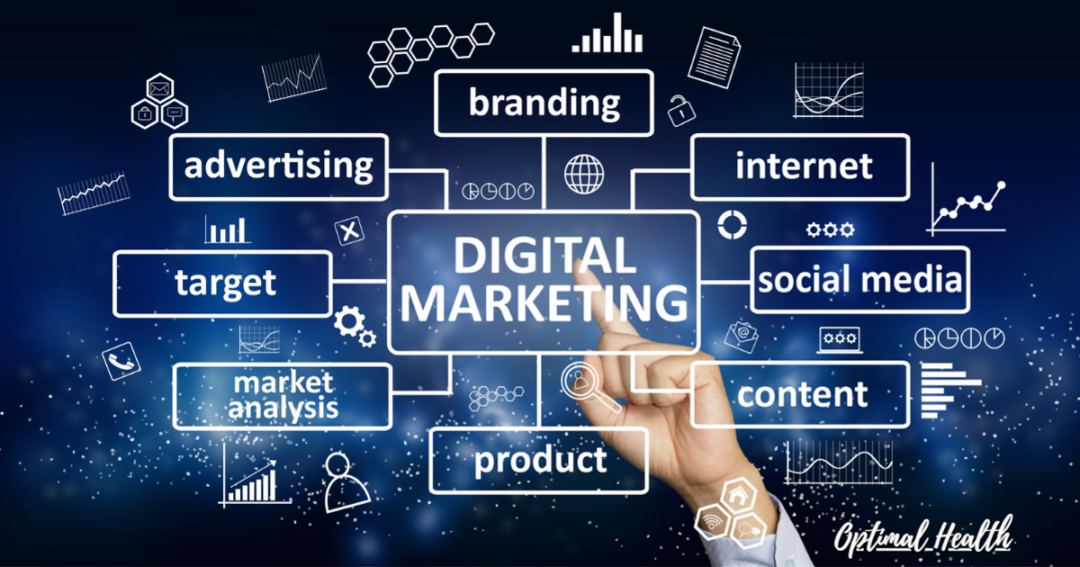 Nowadays with the advancement of technology people are more ready to purchase online and as a result more and more brands and businesses are jumping on the online advertising ship.
When you open Facebook, YouTube, Instagram, Twitter, Reddit, Google you will find lots of brands and businesses advertisement there this is an indication that online marketing or online advertising is booming.
Different Digital Technologies
There are a number of different digital technologies that marketers and companies use to get their marketing message to their target audience.
In addition to their website, a company might also use PPC (Pay Per Click) ads and display ads, email marketing, mobile technology like smartphones, social media, and other mediums to attract and engage their target consumers.
As One Says "Jo Dikhta H Wo Bikta H" means a product which is visible has a higher chance of selling than a product which is not visible.
In today's competitive world a brand or a business needs to have an online presense to be able to survive and be profitable.
With easy access to internet most of businesses and brands audience is online so they must also be present online to grab there audience attention.
Digital marketing is vital for modern businesses because the internet plays a significant role in how today's consumer makes purchasing decisions.
The internet also impacts how consumers actually purchase their products and services.
This makes it imperative for businesses to not only be present online but to boost visibility as much as possible.
The days of browsing at a physical store location and asking sales associates for more information about products are gone.
Now, consumers use the internet to get the information they need to make an informed purchasing decision, even if they still visit the physical store location to make their final purchase.
That's where digital marketing comes in.
It helps your business reach these consumers wherever they are in their digital buyer's journey.
Digital marketing is like any other type of marketing—it's a way to connect with and influence your potential customers.
The real difference is, you connect with and influence those customers online.
Digital Marketing Assets
Almost anything can be a digital marketing asset.
It simply needs to be a marketing tool you use online.
That being said, many people don't realize how many digital marketing assets they have at their disposal.
Here are just a few examples:
1.Your website
2.Branded assets (logos, icons, acronyms, etc)
3.Video content (video ads, product demos, etc)
4.Images (infographics, product shots, company photos, etc)
5.Written content (blog posts, eBooks, product descriptions, testimonials, etc)
6.Online products or tools (SaaS, calculators, interactive content, etc)
7.Reviews
8.Social media pages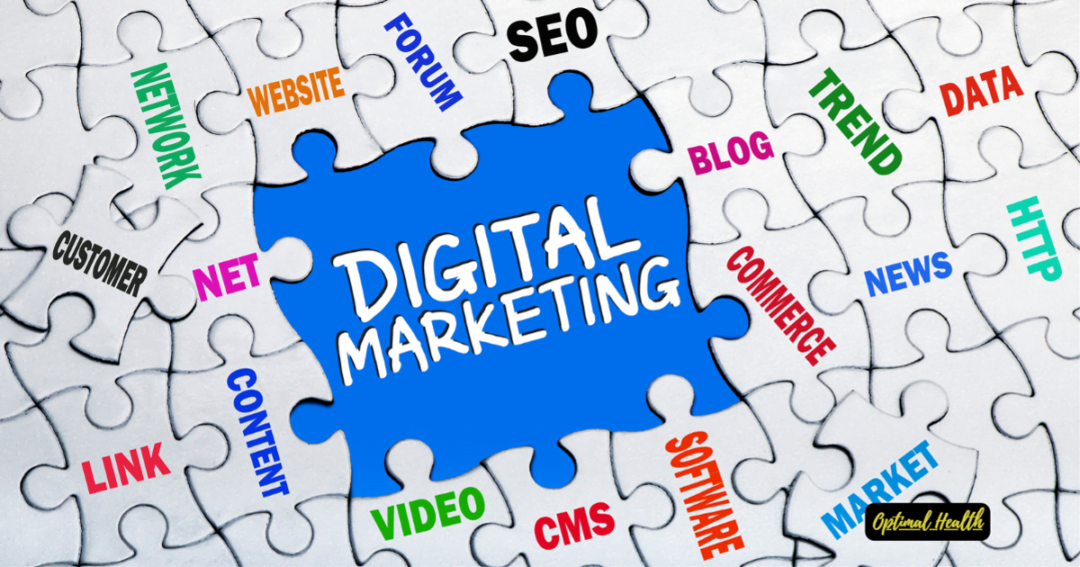 Digital Marketing Strategies
The list of digital marketing strategies is also constantly evolving, but here are some of the strategies most businesses are using:
Pay-Per-Click Advertising
Pay-per-click (PPC) advertising is a type of advertising where the advertiser pays money for every click it's advertisement get.
Google Ads and Facebook Ads works on Pay-Per-Click basis means an advertiser will have to pay money for every click it's advertisement get.
What Is Affiliate Marketing?
In Affiliate marketing a business or a brand pays a percentage of its product price to the person who sells it for example ecommerce companies like Amazon, flipkart have their own affiliate program and they pay a percentage of their product price to the person who brings them sales through his/her affiliate link.
Web hosting companies
Web hosting companies like bluehost.com also pay some percentage of its web hosting price to the person who has generated sales for them through his unique affiliate I'd.

If you are a product selling brand or business or a subscription based business then you should use affiliate marketing as it will make your product Or service more popular and since other people will do the job for you by sharing your product links everywhere to make money themselves will also generate more revenue for you.

By allowing people to promote your product and service in return of some percentage of the product and service cost you will soon gather a large workforce who will work for you and will generate more sales for you and extra money for themselves.
This tactic is used by most of the companies who sell products online and this method can really skyrocket your revenue.
If you have ever joined a facebook group then you will find many posts like "ghar baithe paisa kamaye" means earn money from home also containing an app link do you know the reason why people do this?

They do this because on every download they get some money themselves this tactic also helps an app to go viral thus they make even more money themselves.
Either you can release your own affiliate program or you can join an Affiliate Network where you will find many affiliates interested in promoting your product for a commission.
Who are Affiliates?
Affiliates (or partners) use their websites/blogs to drive traffic to your website/page on social media.

The important thing is that affiliates deliver targeted traffic with a high conversion rate as their websites are usually dedicated to your niche and contain useful information for users.

For example, if you are trying to promote your online casino, such affiliate websites can contain guides on how to play online or ratings of online casinos, thus attracting users who are looking for the best online casinos.
Recruiting affiliates is not as easy as it might seem initially. First, you should create your own affiliate program.
Your affiliate program landing page should contain these essential points:

Commissions (how much $ affiliates get from a sale);

Length of cookies (days, months);

Who gets the commission (the first, last or all referring affiliates);

Terms and conditions (prohibited traffic sources, violations and terminations);

Payments (when, how);

Brand guidelines (brand message, logo usage, creatives).
How to Find Affiliates?
Ok, so your affiliate program is set up and it's time to find affiliates to skyrocket your business.
Include a link to your affiliate program on your website
You can just insert it in your footer.

Affiliates tend to look there first as this is the typical place to link to your affiliate program landing page.

Create clear terms for your program. In terms of finding affiliates, this one goes without saying try to offer clear and easy to understand commission structure and payout options.
Existing customers
Your best affiliates can come from people who have purchased from you, so don't forget about email marketing.

Definitely, run an email series for your customers to encourage them to earn money by recommending your products to their friends and family.

Referral marketing is a great way to attract new clients.
Email signature
Include a short description with a link in your signature and tell people from your email list you have an affiliate program.
Go to forums or communities that discuss the products or where people are looking for an answer to the product (solution you may have).

You can find affiliates there after telling them what your product can do for them.
Influencers/bloggers outreach
Invite influencers and niche bloggers to review your products.

Google your major keywords see if there are bloggers or info sites that promote related products showing up in Google results.

Try to build a long term relationship don't just pitch your affiliate program.

Have them test your products for free first, then introduce them to your affiliate program and offer them to publish comprehensive reviews.
Conferences
Take part in specialised exhibitions and affiliate conferences, where you can meet your potential affiliates.

During the year, affiliate conferences are held in different parts of the world.

Affiliates attend these conferences to exchange experiences and news in a certain industry

knowledge about new tools and promotion technologies, as well as to find new partners.
Do not miss your chance.
Whether you're a speaker or an attendee, you can meet people who can offer your products to their audience.
Print publications
You can recruit affiliates by advertising your product in professional print media that are related to your industry.

This method is ideal for those whose business is associated with a narrow audience.
Social media marketing
You can join niche-related groups on social media to find potential affiliates.

Take the time to get to know them, show them your expertise.

When it's appropriate, let them know about your affiliate program.

The more enthusiastic you are about the program, the more they will want to join to earn money.

If we are talking about Facebook groups, don't hesitate to contact page administrators.
Online ads
Another way to find new affiliates is to advertise the program and its benefits.

You can use Facebook, Twitter, or even Google Ads to market the program.

This works very well if you have a good product funnel, offer excellent commissions, and a wide range of products for your niche.
Word-of-mouth
People like to talk, so if you do a good job taking care of your affiliates and offer a great product, then super affiliates will notice you and talk about you.

Plus, when they start promoting your products, other people in their circle will notice and join too.
Affiliate Networks
Best of all these options to find Affiliates to promote your product is Affiliate Networks on these networks affiliates are already present and they will promote your product for a commission.

Affiliate marketers who are looking for a product to promote often go there to search for them.

Make sure you offer a great program and a lucrative affiliate commission.

Include tools to make promotion easy.

These could include articles, graphics, banners, etc.
Best Affiliate Networks in India:
1. vCommission
https://vcommission.com/👈 it's a link
Established in 2008, vCommission is India's one of the top Affiliate networks.

It is the best place to find CPA, CPI offers and you can enjoy one-time payment.
2. Komli 
https://www.komli.com/it's a link
This affiliate network was started in 2006 and is one of the popular networks in affiliate field.

You can find CPA and PPC offers.

You usually get the commission within 30–60 days.
3. Admitad India
https://www.admitad.com/en 👈 it's a link
Launched in 2015, it is a Germany based affiliate marketing network.

You can find affiliate jobs related to CPA and their payment cycle ranges between 7-10 days.
4. iCubesWire 
https://www.icubeswire.com/ 👈 it's a link
It is the product of Quotient Four Technologies established in Bangalore.

You can opt for this one to find CPS, CPA affiliate marketing for reputed brands like Flipkart.

The company pays you between 30 to 60 days.
5. Commission junction
https://www.cj.com/ 👈 it's a link
It is one of the strongest affiliate marketing networks that can reach millions of people shopping online.

It promises a fair and transparent relationship with advertisers and publishers.

You can find plenty of CPS, CPL etc. of reputed brands. This affiliate network ensures timely payment and great support. 
 6. Optimise
https://www.optimisemedia.com/ 👈 it's a link
Optimise is one of the popular affiliate marketing networks in India that is also known as the International Performance Marketing Network.
You can find different CPA, CPS and mobile offers on Optimise.
One of the leading affiliate services that offer performance marketing solutions for the past 16 years.
It offers plenty of international offers and CPS and CPA offers.
It believes in honesty and fair business practises.
8. ClixGalore
It is a popular international affiliate network that also has a line dedicated to the Indian market.
You can go for international or Indian jobs and they pay you in Indian rupees.
It is one of the strongest affiliate marketing networks that can reach millions of people shopping online.
It promises a fair and transparent relationship with advertisers and publishers.
You can find plenty of CPS, CPL etc. of reputed brands.
This affiliate network ensures timely payment and great support.
More Affiliate Marketing websites
9. ClickMeter – https://clickmeter.com/
10. Refersion – https://www.refersion.com/
11. Post Affiliate Pro – https://www.postaffiliatepro.com/
12. Tapfiliate – https://tapfiliate.com/
13. PayKickstart – https://paykickstart.com/
14. Radius – https://www.dictionary.com/browse/radius
15. TUNE – https://www.tune.com/
16. Affise – https://affise.com/
17. venedash – https://venedash.io/
18. LeadDyno – https://www.leaddyno.com/
19. iDevAffiliate – https://www.idevdirect.com/
20. TrackingDesk – https://trackingdesk.com/
21. Offerslook – https://www.offerslook.com/
22. Trackier – https://trackier.com/
23. Orangear – https://www.affiliatesummit.com/exhibitors/orangear
24. Scaleo- https://www.scaleo.io/
Do not pay per impressions or clicks.
Affiliates always want to run campaigns with the lowest possible risk for them and ask for CPM payment.
Don't do that. In light of the considerations I have made, I don't see a good reason for CPM.
Your affiliate program is your product and affiliates your customers.
You have to do a bit of persuasion work to convince your affiliates to choose your product.
You can succeed by showing how your affiliate program can make them lots of money through high conversion rates, even when commission rates are not competitive.
Do competitor analysis before anything else.
At the early stages of every affiliate program, you should know what your competitors are doing, how much they are paying, and what the standards are for the market.
Set up your commissions based on the analysis of your competitors.
Earlier in this article we discussed that the quality of your affiliates is more important than the quantity.
Don't worry about the number of affiliates, just make sure their contextual impact with your product is strong.
If you don't know where to start, always start from one network.
They have a lot of features that can interest you and make your job easier.
Affiliate networks take a big cut of 30%, but they provide a performance campaign in which you don't pay if you don't get the results you want.
Your commission should reflect the financial value for your brand.
Make sure your commission is sustainable over time; you can't afford to lose money to get more sales.
Always pay attention to customer retention rates (CRR) and customer lifetime value (CLV) to calculate your ideal commission.
Read more:-